Chiropractic Services & Functional Medicine
Chiropractic Services and Functional Medicine
At Mercer Island Chiropractic and Medical Group, our goal is to take the time to dig deep and find the cause of your symptoms. Our goal is not to just suppress them.
Opening Hour
Mon/Wed/Fri : 2pm – 6:30pm
Tues/Thurs/Sat : 8:30am – 1pm
Do You Want To Get A Free Consultation?
Commitment to Wellness
We are dedicated to prioritizing my physical, mental, and emotional well-being by embracing a balanced lifestyle and engaging in regular self-care practices.
Trusted Clinic
As a trusted chiropractor, I am committed to providing exceptional care, utilizing my expertise to alleviate pain, improve mobility, and enhance the overall well-being of my patients.
Chiropractic Care
Chiropractic care focuses on the natural healing power of the body, employing non-invasive techniques to optimize spinal health, relieve pain, and promote overall wellness.
Why Choose A Chiropractor?
Improvement in Overall Health Chiropractic care doesn't just target one issue or problem.
It aims to improve your overall health and wellness by helping you get back into alignment and giving your nervous system, muscles, ligaments, bones, and joints the support they need.
Chiropractors work to provide you with the specific support that's needed for a better-functioning body that can lead to improved quality of life.
Chiropractors also aim to help increase mobility so you can do more things!
If you feel like there are limitations on what you can do due to pain or other reasons, chiropractic care could be an excellent way to open up those doors once again.
Pediatric Chiropractic Care
Prenatal Chiropractic Care
Feel The Body Adjustment From Head to the Toe
We are always ready to welcome you in our center!


Mercer Island Chiropractic and Medical Group
Working together for A healthier life
Mercer Island Chiropractic and Medical Group are dedicated to offering the best chiropractic care and helping our patients achieve their best selves.
We are not just about checking boxes and eliminating short-term pain.
We are about your body and your mind as a whole.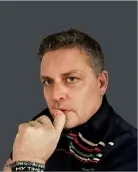 Dr. Jeff Parton
Will partner with you to teach you how to make lasting changes in your spine and nervous system, as well as help manage your ongoing structural wellness. Dr. Parton has been practicing since Dec 1998 and continues to have a passion for spinal and overall health and balance.
Patients seeking treatment at Mercer Island Chiropractic and Medical Group are people looking for chiropractic and massage therapy providers focused on providing hands-on personal care and attention.
What Our Clients have to say
Wendy Stockholm
2023-08-16
I am so pleased with my progress in such a short amount of time! Dr. Jeff truly cares about improving quality of life. So appreciate that he is respectful of clients time as well; my appts are on time, efficient and effective.
Feeling more relaxed and balanced after a great adjustment from Dr. Parton!
Dr. Jeff gives great feedback as a professional, is efficient with adjustments (I always end up sleepy), and maximizes effectiveness with other suggestions for the patient to supplement the treatment he provides. On a personal level, I feel like I'm talking to a buddy who happens to be a chiropractor when interacting with Dr. Jeff. Definitely appreciated in the sometimes stuffy medical field. Would definitely recommend!
I have just finished a month of treatment with Dr. Jeff, and I have seen significant improvement in my shoulders and neck. The muscles in the upper part of my shoulders are not as tense, and I no longer experience numbness in my back. I feel more energetic, and I don't feel as tired in the afternoons as before. The doctor's professional guidance has given me peace of mind, and I truly regret not coming to Dr. Jeff for treatment earlier. Highly recommend it.
It's been an amazing 3 months with guided exercises and planned treatments. I am much better in terms of flexibility and strength in my neck and back, and I feel free from not only my chronic pains but also ongoing worries avout daily life. Thank you, Dr. Jeff, and your staff for your professional care and friendly support! 😀
Doctor is very detail to explain everything , and kind to patient. Feeling great after adjustment every time.
I've been dealing with chronic back pain during workouts since herniating 3 discs in my back a few years ago. In my time seeing Dr. Jeff, he's helped alleviate my back pain and allow me to get back to working out the way I want to. I'm truly grateful!
Perfect Body Posture Give You More Confidence to Walk
Don't let poor posture limit your potential !
Take the first step toward better posture and schedule a consultation with our experienced team today.